Are parents killing marriage institution?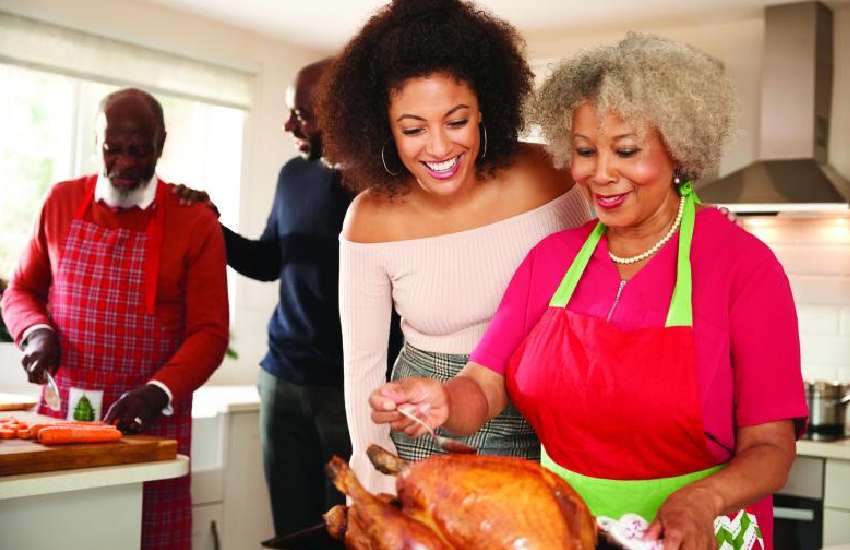 Is it worth trying [Photo: Courtesy]
Timo had been married for five years before his wife woke up one morning and left with the couple's two children. The two had been together from their days in campus, where they met but of late they had been going through a rough patch after Timo lost his job as a contractor for a county government department in central Kenya.
"We were always quarrelling because she felt I was not putting enough effort while in truth, I was just not lucky to have gotten another job offer," says Timo, who has now accepted that the marriage is over. She left one morning and I later came to realise that it was her mother who had encouraged her to leave," he adds after revealing that he came across text messages between the two.
His wife's mother had talked her daughter, who was a businesswoman with two saloons in Ruaka, out of the marriage. She convinced her daughter that the money she made from her business was enough to afford her rent and upkeep for "her" two children. She left and will probably never come back.
"We never talked about the problems we had as a family. Her father had told us that things will get better, kumbe the mother was not seeing the bigger picture. She never even tried to help us find a solution," says Timo, who eventually opened a small cyber café in Ruaka. "Not even once had we talked things out in front of elders or both sets of parents," he recalls.
Unlike earlier years, when parents were the first proponents and defenders of the institution of marriage and did everything in their power to make sure their children remained with their spouses, modern couples have parents who only think of any sign of trouble in marriage as ensnaring, doing all they can to make sure they 'rescue' their children from strenuous relationships.
They will urge their children to walk out and even pay rent once their child moves out of the matrimonial home, help them relocate and do everything to make sure they forget the marriage they were in.
An administrative chief from Kiambu County who handles domestic issues regularly but did not want to be named summed up the problem. "We no longer have parents who try to offer solutions to problems. When we sit with other elders in my office to try to solve disagreements, we realise both sets of parents are adamant on seeing their individual children go separate ways, there is so much ego involved and the belief that marriages are not worth saving," said the elderly administrator, who also conceded that they are now getting less and less requests to solve matrimonial problems."We are now dealing with more land conflicts and tenant-landlord cases unlike the old days when domestic cases were our priority," he discloses.
This is in contrast to when one speaks to older couples; for them there is always the admission – almost expectation – that marriage is never a bed of roses. Usually, this would always be made clear on the wedding day – by the mother of the bride, no less – that you now had your home and were only welcome to her home as a visitor, rarely to spend the night.
Speaking recently to the media, David Gitonga Gachugu and Teresiah Nduta Gitonga, a couple from Nakuru that celebrated 50 years in marriage, said that the secret of a lasting marriage is faithfulness, being God fearing, patient and persevering. "Be patient with your spouse even in times of hardship," the old man advised. That seems to be the old way of doing things.
"I will not lie to you, if there was a big problem in my marriage, my parents would propose I move out and move on," says Grace, a media practitioner. "Nowadays, women are more empowered and we have good jobs and our own money. Why should I persevere in a tense environment when I can find peace somewhere else? Kwanza the fact that my parents, during the eve of my wedding, told me I was always welcome at their house any time of day gives me encouragement not to take any bulls**t from my husband," she adds.
Grace is not alone. Many parents nowadays leave the door open for their children, just in case marriage does not work. These are parents who would easily send a lorry over to pick their son's or daughter's stuff the moment the union goes through a rough patch at the drop of a hat. "I would do that," says Wesonga, a senior manager at a security firm. "Whether it is my son or daughter, I would send a pick-up to collect their stuff the moment they tell me they do not like the environment they are in."
Why not convince the child to talk things over with their spouse, or try to talk things out even if it is in front of elders? "The happiness of my son or daughter comes first. It is up to them (couple) to want to talk, not a bunch of elders like me who grew up in the era of one-party state and paramount chiefs to propose it," he responds, keen to emphasise the difference schools of thought when it comes to marriage.
"You know during our time, a marriage was for the society. It was something that brought together different people and thus, it could not fail. A couple would be talked out of thinking of a divorce; it was something that was unheard off and frowned upon. But times have changed," says the administrative chief.
According to Wesonga, the problem starts right at courtship. "How you people (younger generation) meet is also part of the problem. You meet a lady in a club and three months later, you get married. We, as the parents, are not involved and we sometimes never meet the other parents especially when you guys steal a woman and cohabit with her. How do you expect me to convince my daughter to stay in a marriage that is based on a roadside promise?" says the 56-year old.
Maureen, a recently-married mother of one, says that her parents back at home are made of the old mould and she knows that, much as it is where she was brought up and she remains her father's favourite, she cannot just pack up and return. "My elder sister once came back home, complaining about her husband's behaviour; saying that he was drinking too much and that she had found some suggestive text messages in his phone," Maureen reveals.
After listening keenly, her mother asked her whether the man was providing for the home, to which she answered yes. As for the text messages, she wondered what she was looking for scrolling through her husband's phone. "Whatever it is you were looking for going through his phone, you got it. Tomorrow we'll get up very early so that I can take you back to your home," Maureen recalls her sister being told by their mother.
Grace concedes that today's parents only think about shielding their children and that has affected how the children end up reacting to the real world, even when it comes to them getting married. "That is why they will cause a scene if they get summoned to school when their children get into some mischief. They bring up the child knowing that they can do no wrong, which is why while they are in stable marriages, they do not want their kids to suffer," she opines.
Previous Article
Blurry vision, insomnia and other ways blue light is affecting your health
Next Article
I had a pain free, drug free waterbirth – Actress Christine Wawira opens up on childbirth hypnosis
RELATED ARTICLES
Comment